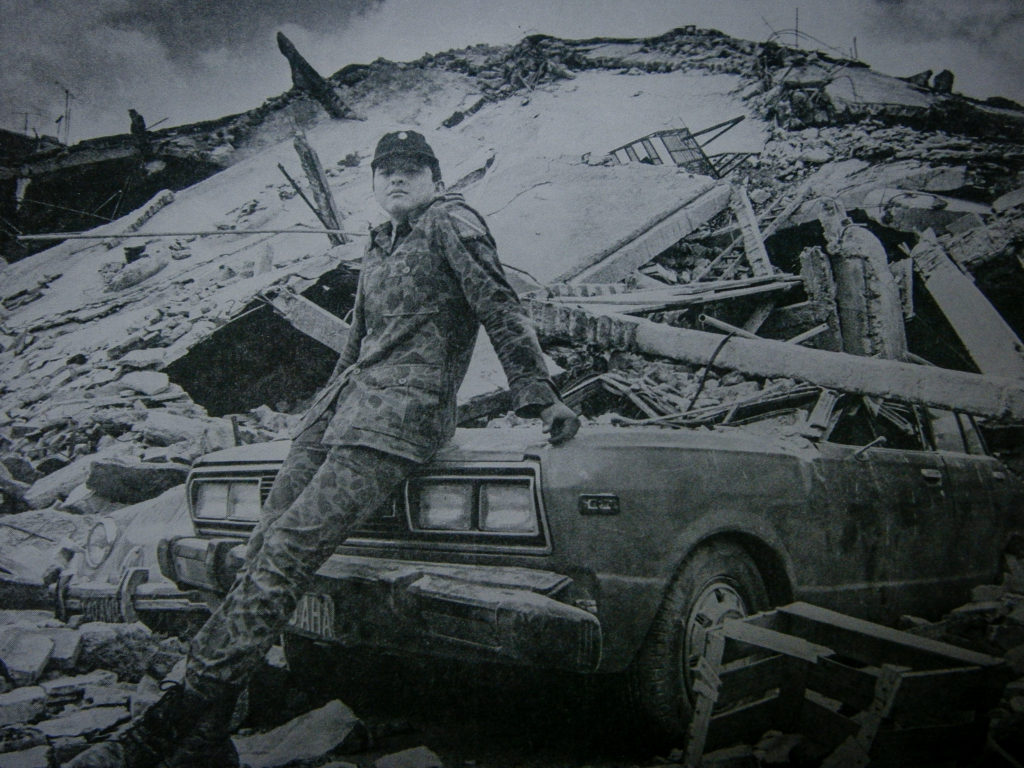 Podcast: Play in new window
Subscribe: Apple Podcasts | More
On September 19, 1985, Mexico City suffered a devastating earthquake registering 8.1 on the Richter scale. This episode presents a personal narrative covering the disaster and reflections on how it continues to have an impact nearly 32 years later.
About 420 buildings were completely destroyed by the quake, 3,000 buildings had to be demolished, and 100,000 of the 1.4 million buildings in the city had been significantly damaged. Depending on who you ask, anywhere between 5,000 to 45,000 people were killed by that earthquake while 250,000 were left homeless.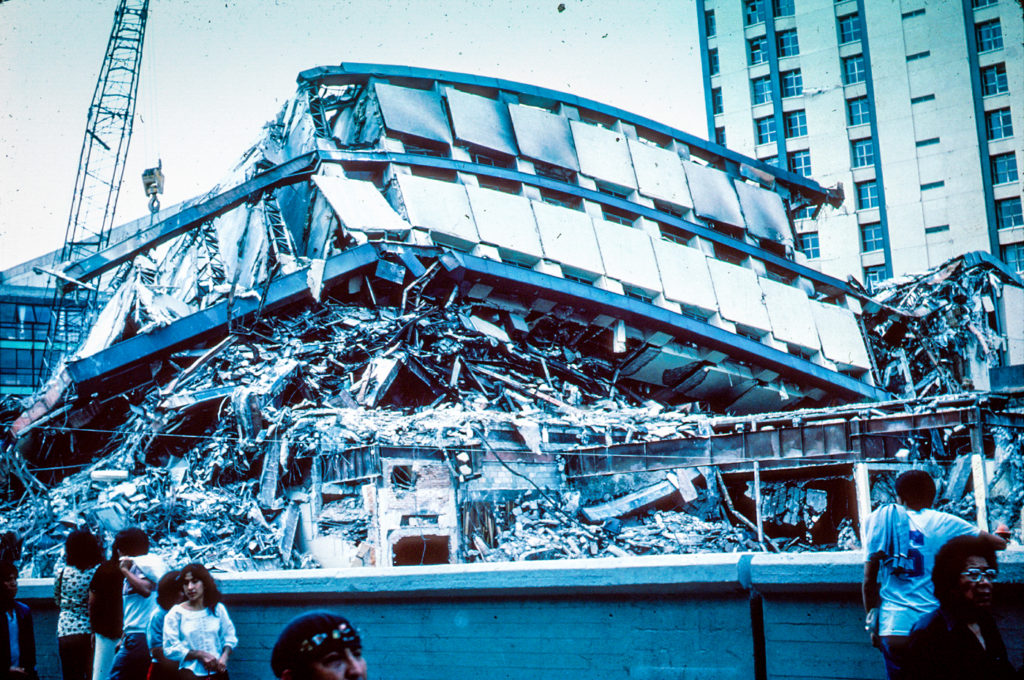 I revisit memories of this defining experience in my life and focus on two ways I processed what had happened. During the immediate aftermath of the disaster, I decided to walk the streets of Mexico City with my 35mm film camera in hand and I decided to dust off my CB radio – listening to the city.
I remember seeing puffy clouds of pink and grey dust sprouting out of buildings as if they suddenly became locomotives…
Music fragments in this episode
"Everybody Wants To Rule The World" from Songs from The Big Chair (1985) – Tears for Fears
"No Controles" from Flans (1985) – Flans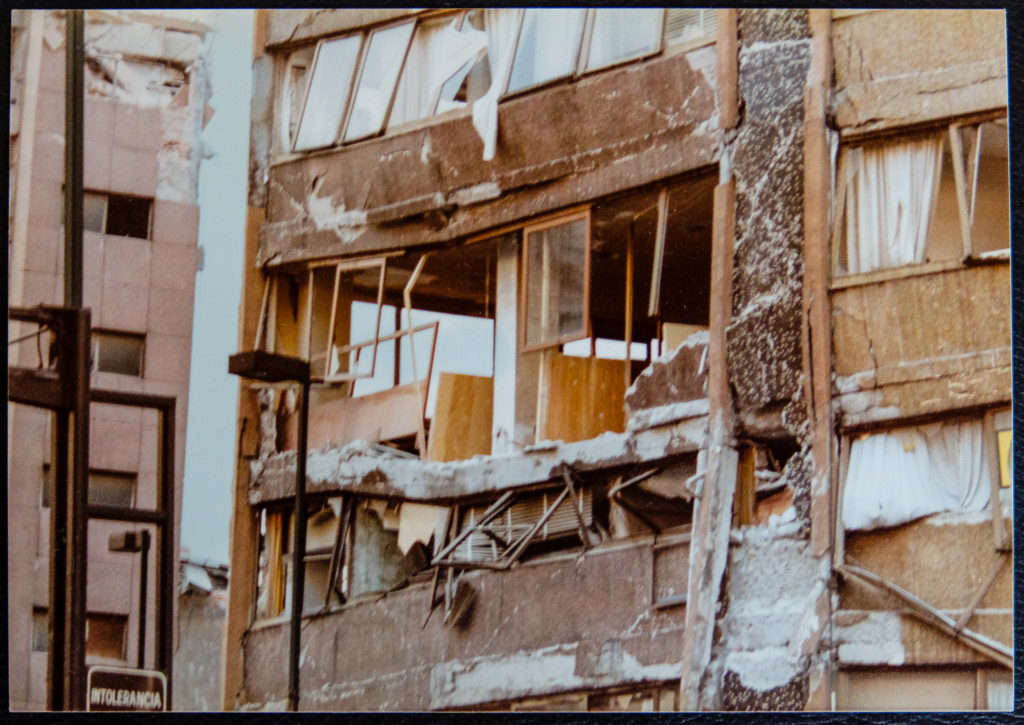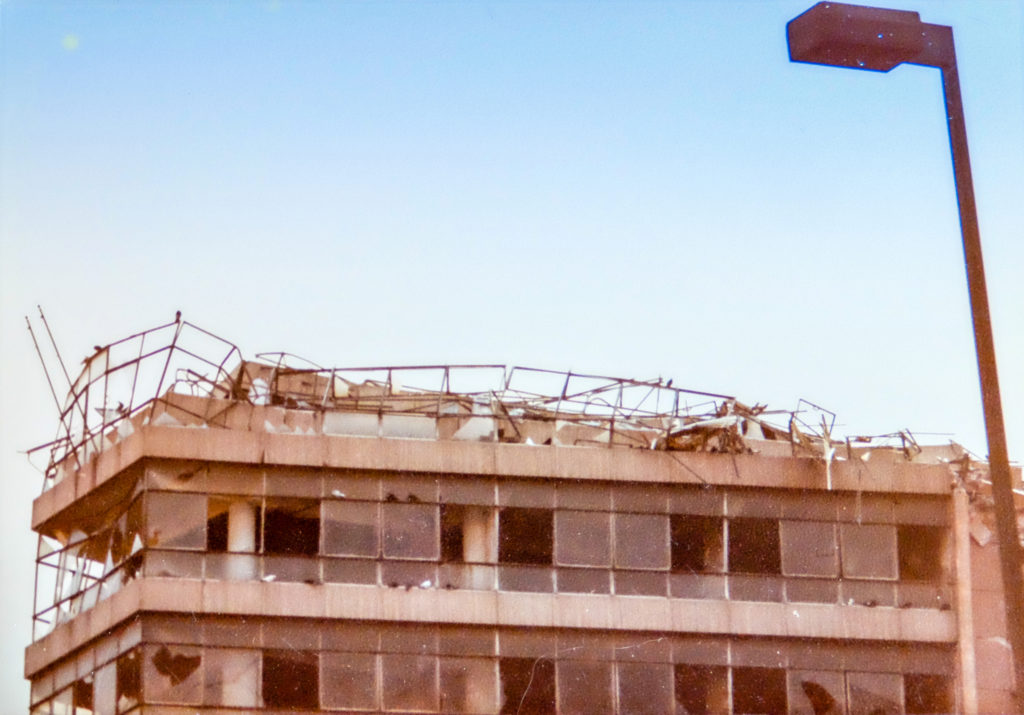 ---
Show Links
"The 1985 Mexico City earthquake, remembered" – Los Angeles Times
"The Mexico City earthquake, 30 years on: have the lessons been forgotten?" – The Guardian
"Sismo 85: el temblor que despertó a la ciudad" – Excelsior
"Crónica fotográfica del temblor de 1985" – Excelsior (photo gallery)
---
Credits


Podcast intro music: "Mister S" by Luc Marcotte
Podcast exit music: "Neogrotesque" by Luc Marcotte
Marquee image on home page
"Aftermath of the 1985 Earthquake" by Angélica Portales – CC BY-NC-ND 2.0