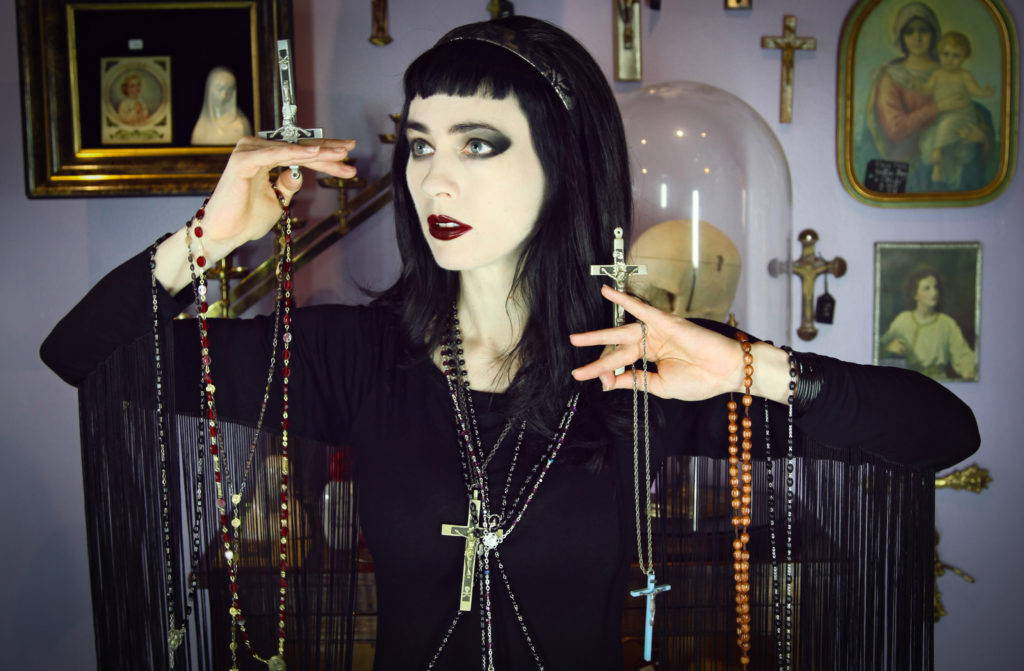 Podcast: Play in new window
Subscribe: Apple Podcasts | More
A conversation with Tiffany Bennett, owner and curator of Nevertold Casket Company – an antiques and curiosities shop in Seattle, Washington. We explore the paradoxical beauty associated with oddities and haunted objects. How they help us appreciate life by providing an unblinking look at death.
My conversation with Tiffany really drove home the importance of curation when it comes to creating a compelling aesthetic experience associated with an antiques and curiosity shop. Curation does not only mean finding and selecting odd or creepy objects. The best curators find objects that have additional layers of personal meaning associated with their previous owners. Those layers are ready for us to uncover so we can feel a deeper sense of empathy and connection.
In this context, haunted objects are not only charged with supernatural forces – they are imbued with the very intimate and particular properties of the human beings who made them, owned them, and loved them.
There's a particular aesthetic that I tend to side with – the darker side of objects – because they are heavier to me. They tell a story that I am interested in…but I also look for beautiful pieces of artwork that speak out.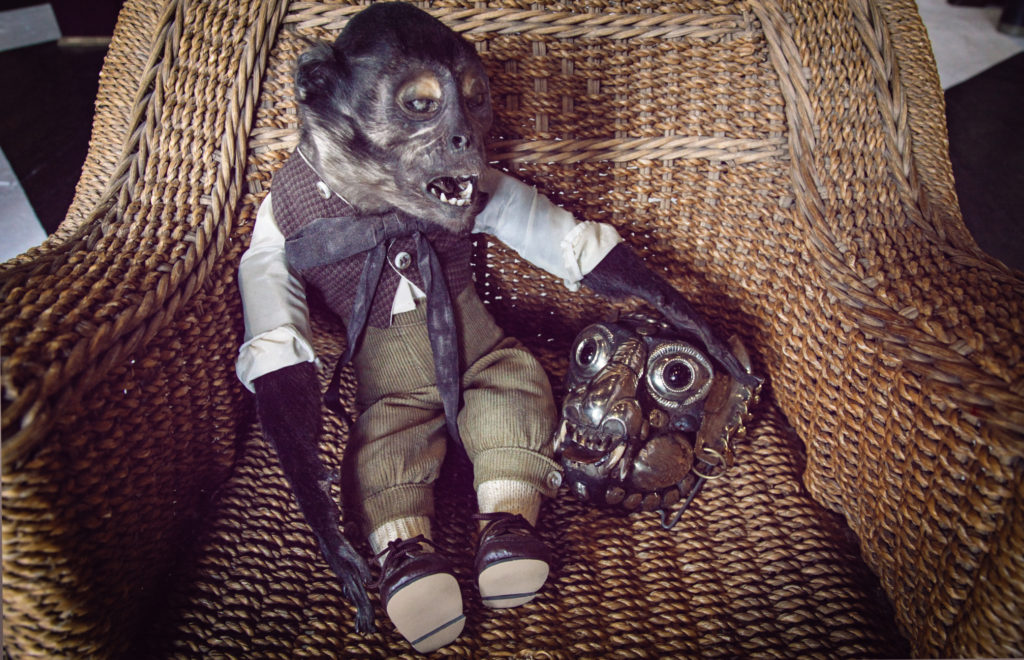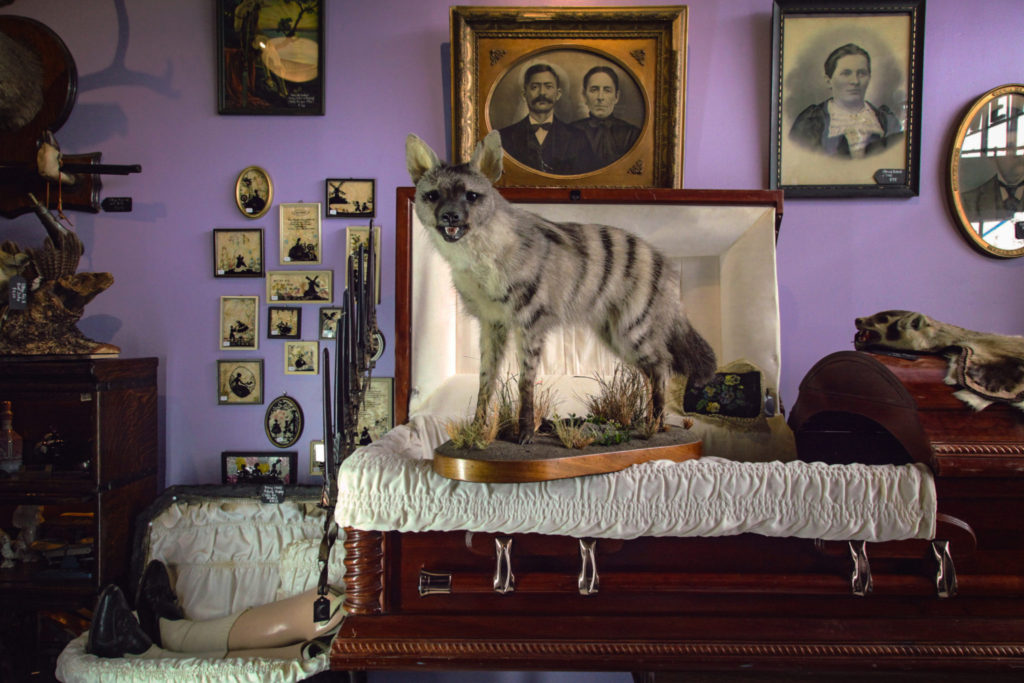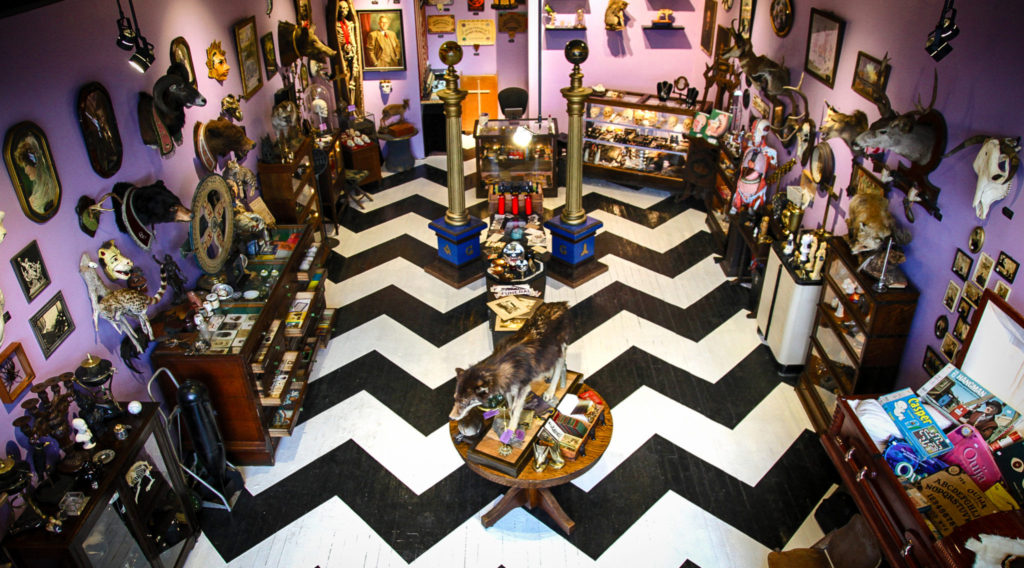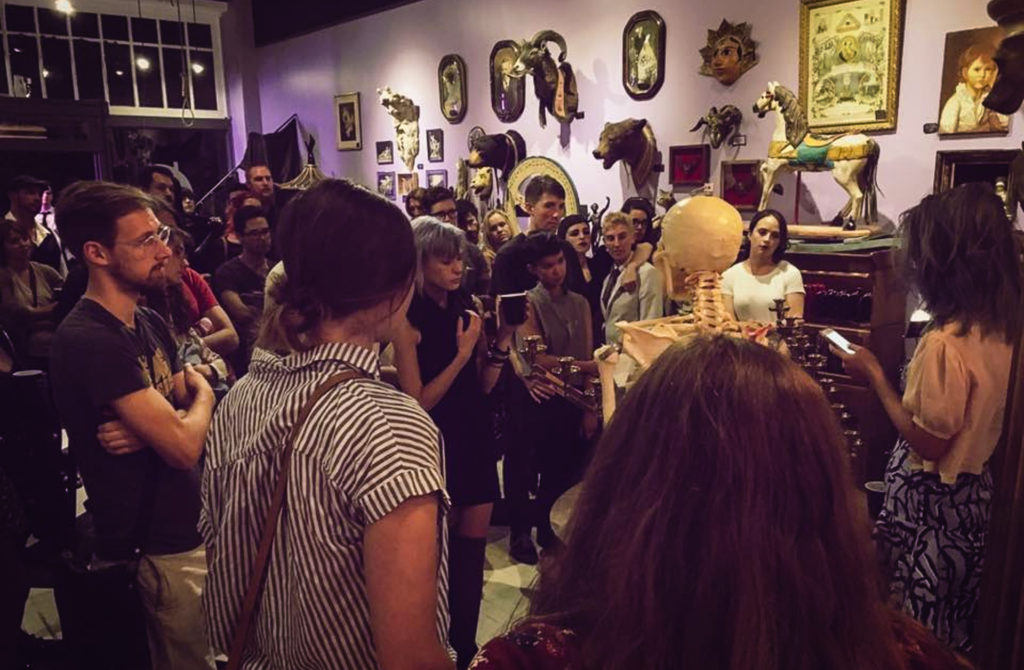 Update (August 24, 2017)
Nevertold Casket Company has closed as of April 30, 2017.
---
Show Links
Nevertold Casket Company – Former Website
Wings of Desire by Wim Wenders
"Capuchin Crypt: Rome's Darkest and Most Bizarre Museum" – from Fotostrasse
---
Credits


Podcast intro music: "Mister S" by Luc Marcotte
Podcast exit music: "Neogrotesque" by Luc Marcotte
All photographs courtesy of Nevertold Casket Company